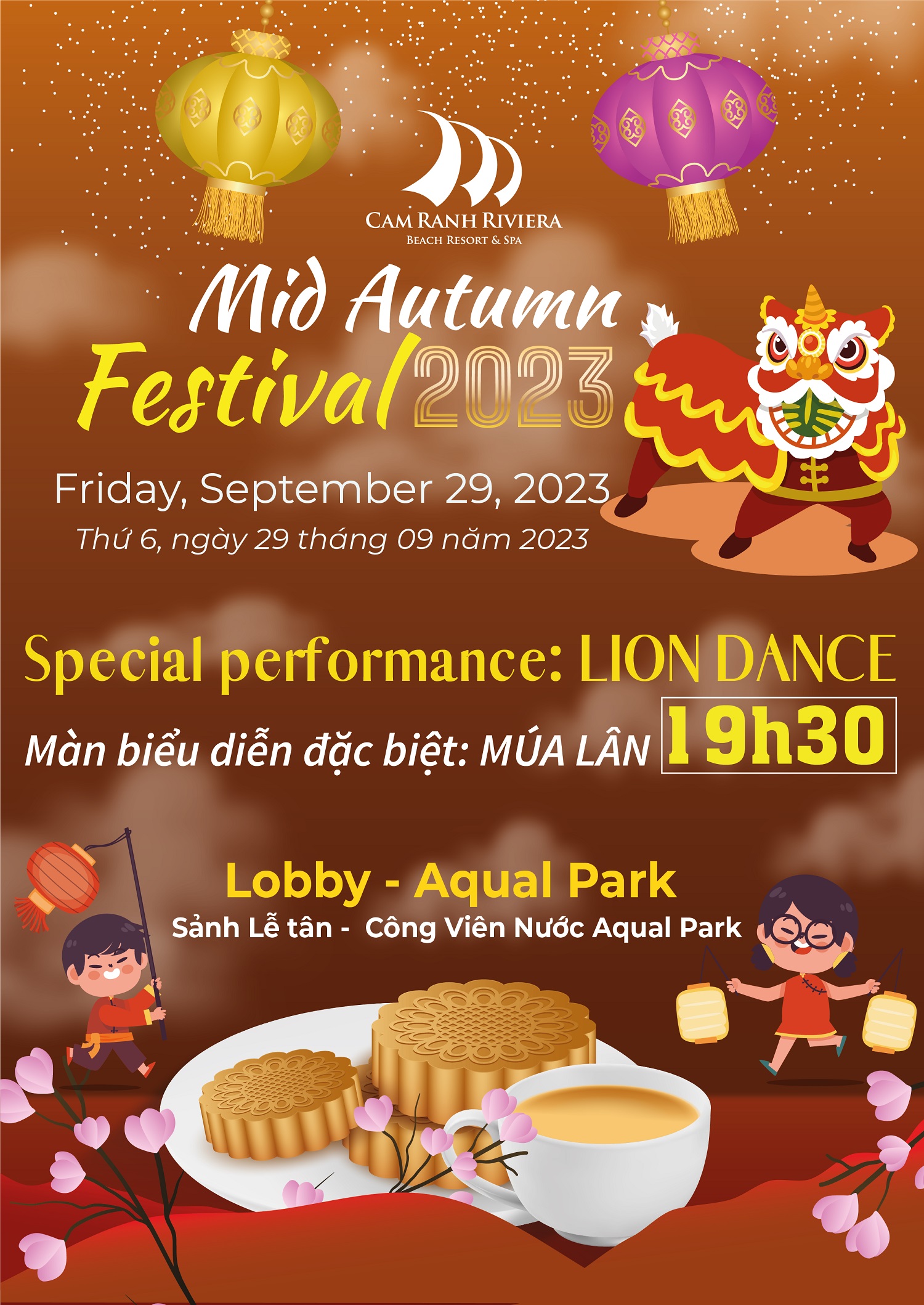 Are you looking for somewhere to celebrate the Mid-Autumn Festival with your loved ones?
What is more suitable than Cam Ranh Riviera Beach Resort & Spa we have well-prepared an interesting program and are ready to welcome you with a tremendous buffet and together we taste the mouthwatering moon cake pieces and admire the bright and beautiful full moon, which symbolizes harmony and prosperity.
The exciting activities will allow your children to fully spend their meaningful moments in their memorable childhood and this is a good chance for your family to gather in a warm and cozy atmosphere.
You can have more fun in your utmost comfort when combining to book a room and enjoy this special occasion
Now, schedule your trip and enjoy your relaxing weekend with your loved one at Cam Ranh Riviera Beach Resort & Spa!