RELAX & UNWIND
Rooms & Suites
Cam Ranh Riviera Beach Resort & Spa
A Best-Kept Secret
Escape to a heavenly corner of earth at the Cam Ranh Riviera Beach Resort & Spa – a lavish 5-star beachfront resort with gorgeously lagoon pools and gardens against an immaculate stretch of white sand bordering the pristinely sweeping Bai Dai Beach. Take a leisurely walks around our landscaped garden or spend refreshing moments with our watersports center. Unwind with soothing treatments at Rinata Oasis Spa or stay in shape at our fitness centre. Enchant your taste buds at the resort's two restaurants and three bars all day long. Memorable meetings are possible with 4 function rooms of ocean view and different sizes. As one of our benchmark, our Animation Team offers both adults and young guests unlimited ways to have fun with daily scheduled programs including Aqual Gym, Zumba, Cartoons, etc…
A 30-minute ride from Nha Trang City and only 20-minute drive from Cam Ranh International Airport, situated amongst a backdrop of lush green gardens, stunning tropical views and a shimmering turquoise sea, the incredible All-Inclusive blend of engaging activities, outstanding cuisine and comfortable accommodation is an ideal retreat for romantics and families seeking a unique and memorable stay in Cam Ranh, Vietnam.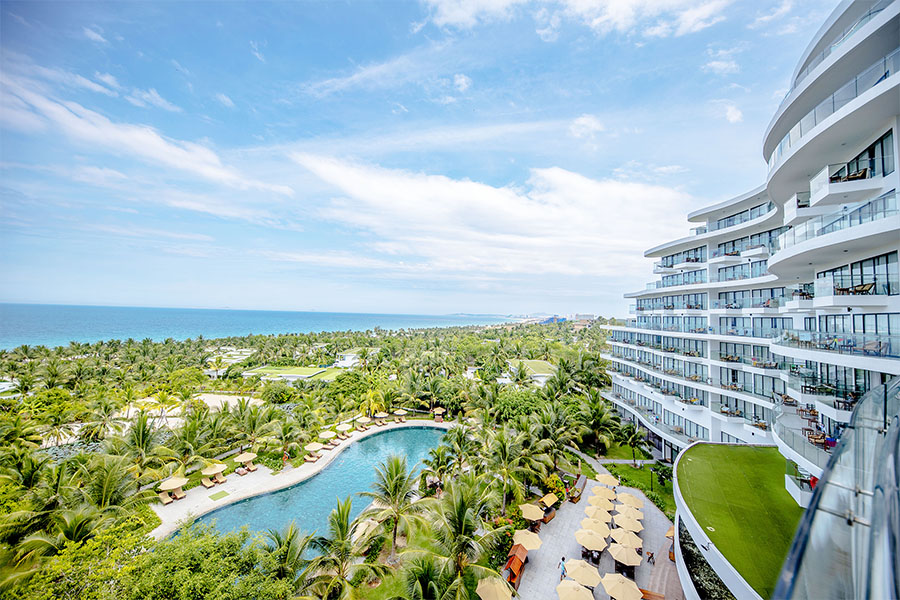 Dining
Dining experiences at our resort is nothing short of exceptional. Across four venues, our skilled chefs combine the simplicity of fresh, local ingredients with culinary creativity to build intriguing, original dishes. Along with an elegant ambiance and thoughtful, attentive service, each and every venue at Cam Ranh Riviera Beach Resort & Spa strives to create an extraordinary moment of life.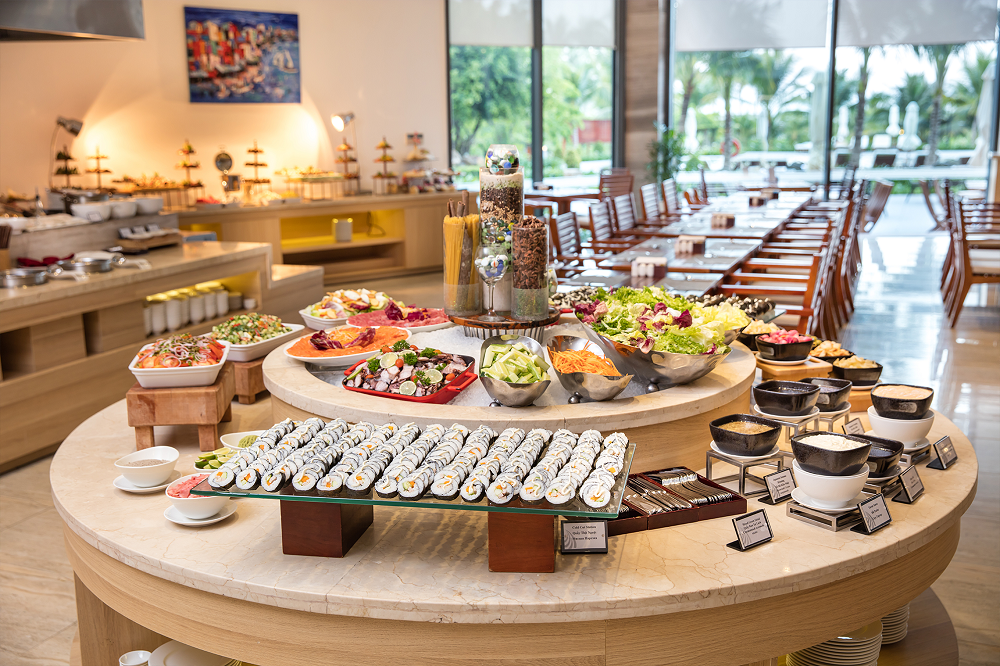 AQual Park
The park was constructed with international standard equipment. It is safe and suitable for people of all ages.
Especially, at the entertainment resort for children.
Rinata Oasis Spa
Our extensively-trained masseuses Therapeutic for the mind, body and spirit, the healing practices of our skilled team are used in combination with natural products and reflexology to energize and rejuvenate. Embracing the peace and tranquility of its surroundings, Rinata Oasis Spa focuses on international techniques to bring a state of holistic physical and emotional wellness to guests.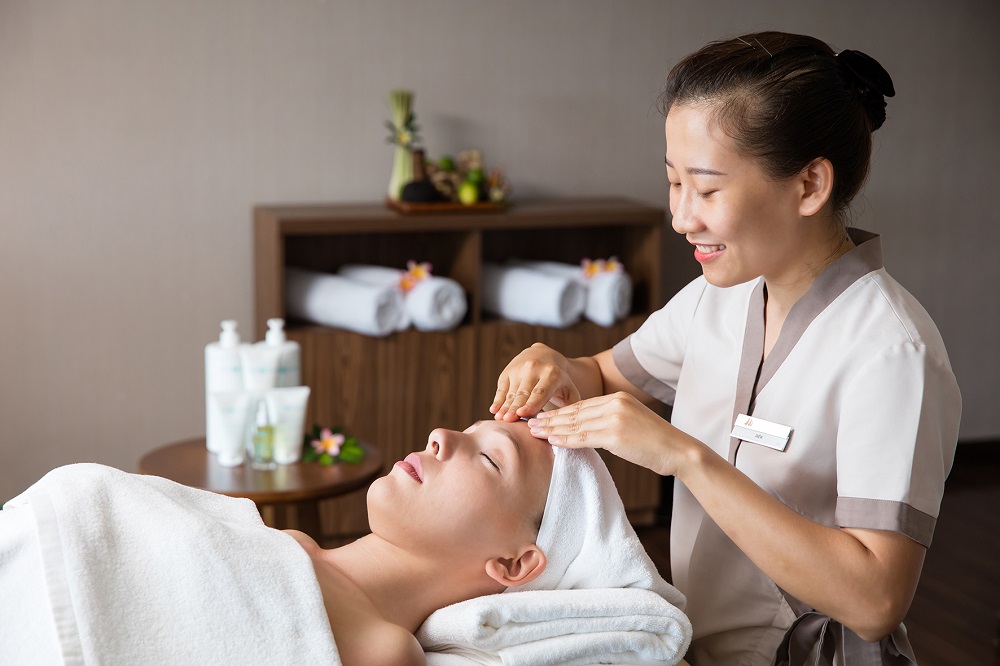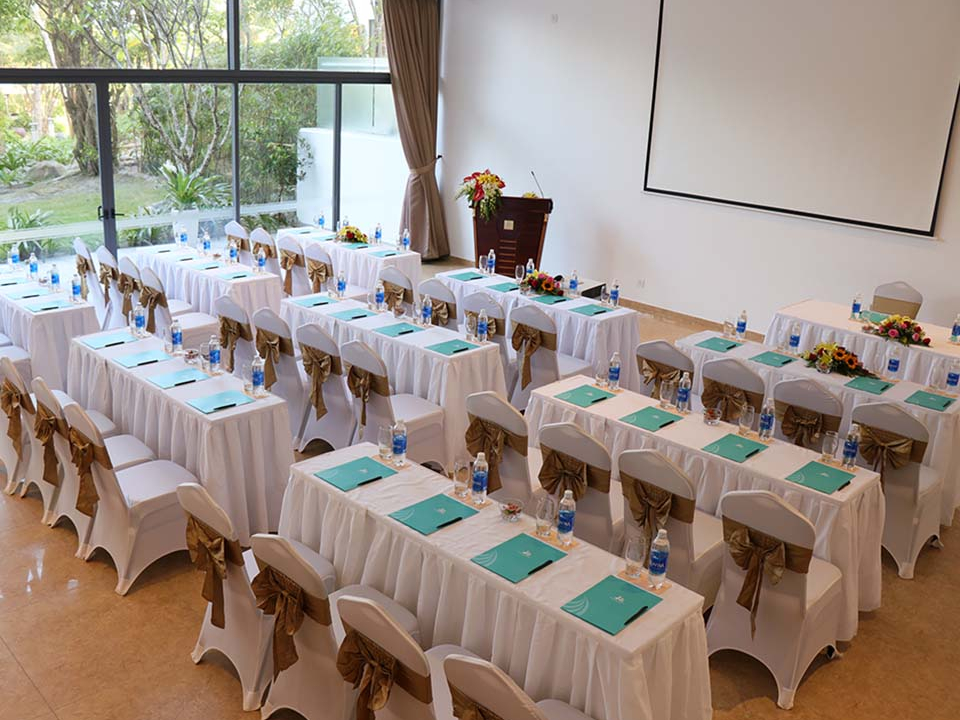 Meetings & Conferences
Whether you are planning an exclusive meeting for top executives or an impressive large scale conference, a corporate retreat with inspirational team building activities, or a gala dinner to celebrate success, we offer highly personalized services, from a team of experts who are committed to ensuring flawlessly designed details to perfectly set up facilities of the latest technology.
Activities & Entertainment
You got away from the hustle of daily obligations and cannot wait for your vacation to start. Step away from stress, our animation team has prepared an exciting and fun animation program for all ages and interests. During the day, activities such as Aqual gym, Yoga, Zumba, Cartoons are organized at pool or beach. In the evenings, different soft programs are planned each night with music, performance and competitions. In addition to making sure the resort's younger guests are enjoying themselves, our professional animation team also organizes separate programs for teenagers and kids.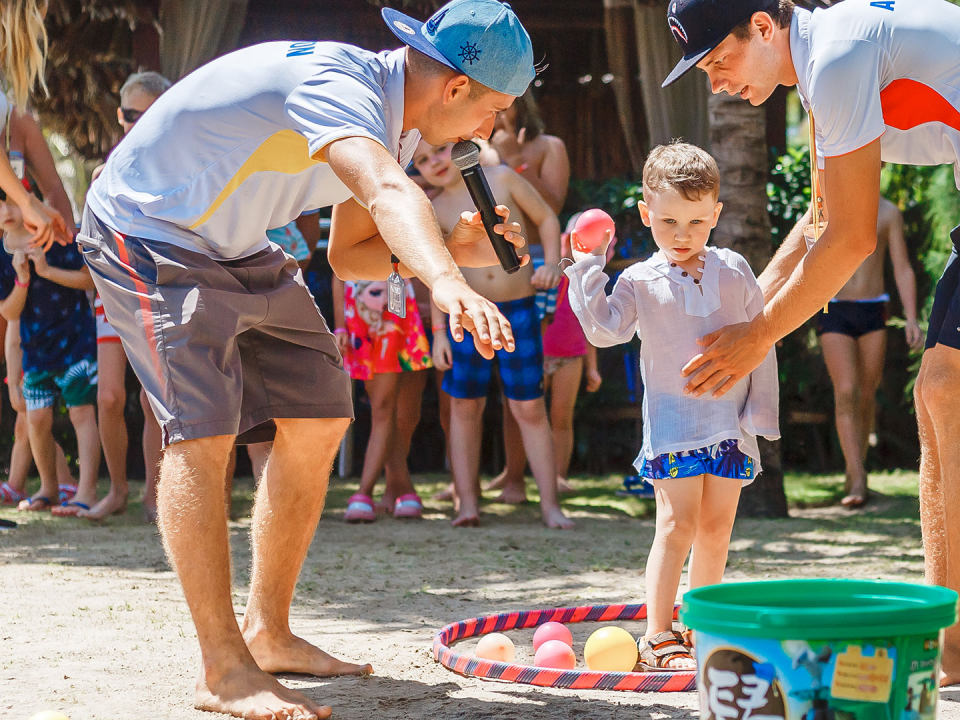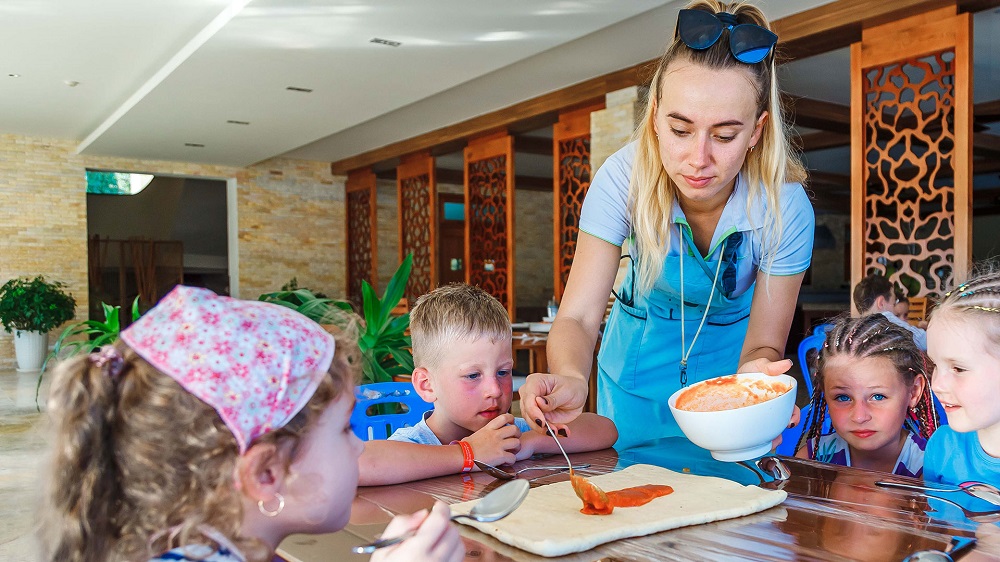 Kids Island
The bright and colorful Kids Island is a safe and fun environment with indoor and outdoor play areas. The club has a team of specialist staff that care for and keep little ones busy while parents relax and enjoy precious alone time.